One of the big advantages of working with WordPress is the access to premium themes and plugins from specialist developers across the globe. These themes and plugins can take your great website and make it fantastic.
Yesterday marked the release of one such plugin that will do just this. Monarch from Elegant Themes is a premium Social Media plugin. Unlike most social media plugins Monarch combines social sharing of content with social follow features. Two plugins for the price of one. From a design perspective this is advantageous as there will be consistency between your sharing and following buttons.
Like WordPress itself it has a huge amount of choice and flexibility. There are many features of Monarch that will make it a key component of our design process. In this post we'll focus on the Social Sharing side of Monarch and in a future post we'll cover off the Social Follow features.
The Social Sharing features and benefits include:
Floating Social Sidebar
A quick look around some of the more popular content driven sites on the web and it becomes obvious that floating social sidebars are one of the most popular and effective methods of social sharing. The beauty of Monarch is that it makes it easier than ever to place one on any of your website's pages. The floating sidebar is ever-present, giving your visitors a quick way to share no matter where they are on the page. It's also built with mobile in mind, and is just a good looking on a phone or tablet.  One of the other great features is the ability to style your sidebar to fit in with the overall website look and feel.
Inline Sharing Links
Automatically place sharing buttons above and/or below your content.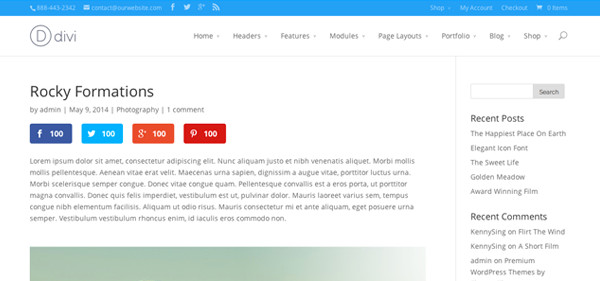 Media Sharing
Within post content, Monarch gives your visitors the ability to share images with the click of a button. The media sharing option will auto-detect images within your posts and automatically add social sharing buttons on hover.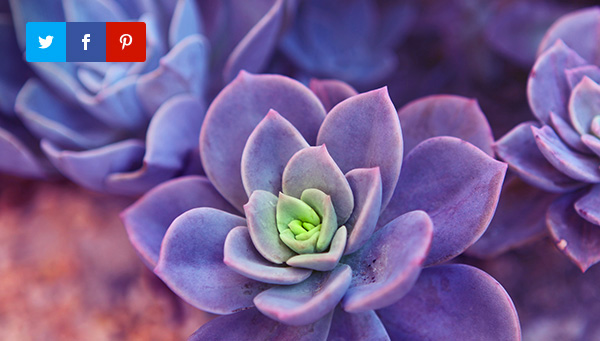 Social Sharing Pop-Ups
Monarch allows you to create social follow pop-ups that appear automatically to catch visitors when they are most engaged.
Fly-ins
Similar to the sharing pop-ups, fly-ins are an alternative way to get your visitors sharing your content. The fly-in boxes can be animated in using a range of  fun animations.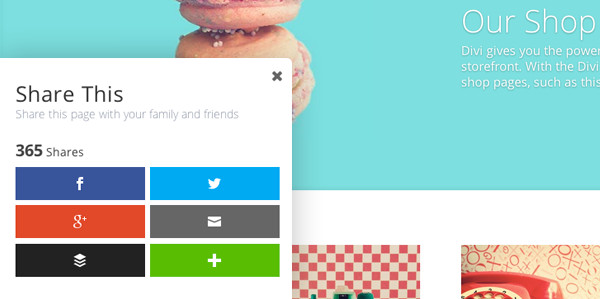 Automatic Triggers for Fly-Ins & Pop-Ups
Your Fly-ins and Pop-ups can be set up to appear at your preferred time. The tool gives you the option to use one of the following three triggers to have your Pop-up/Fly-in appear:
Time Delay – Your share buttons can be set to appear after your visitors have been on a page for a pre-determined period of time:
Bottom of content – The buttons will appear when your visitors get to the bottom of your page/article; and
Page Exit – As a last minute prompt when a visitor holds there mouse over the back button on their browser.
All in all these benefits alone make this a fantastic tool. In a future post we'll cover the Social Follow benefits so that you get the full picture of why Monarch should become a key component of your website design.