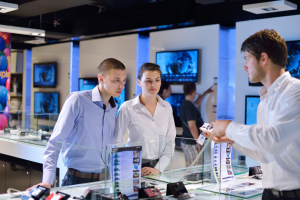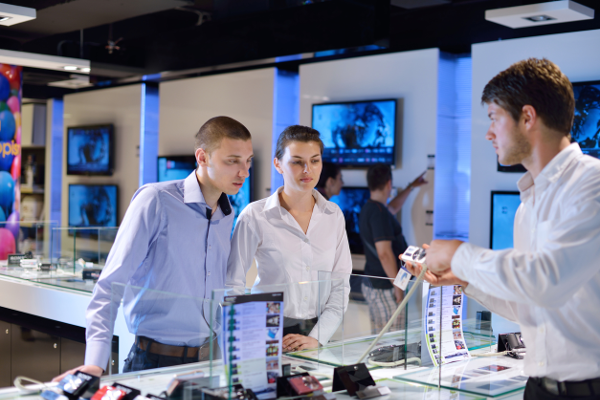 Let's face it, almost everyone could do with more customers at some point or another. The challenge becomes being able to find and then retain those customers to help drive the profitability of your business. At the heart of connecting with tomorrow's customer is listening closely to be able to understand how and when to engage smarter, faster and with relevance. In this blog post we'll look at some key takeouts from a report by pwc Australian and see how customer loyalty app Stamp Me helps you to address some of the key points raised.
The report starts with the following observations, using a coffee shop as an example:
As a retailer you may just see a cup of coffee. But to survive and thrive your customers need to feel…
Loved and cared for through an authentic and personalised customer service experience;
Delighted because their needs are anticipated and loyalty rewarded;
Connected to a business and brand that they know and trust;
Empowered with the choice to connect through whatever channel they want to use; and
Informed through rich information about products, services, purchases, shipments and post-purchase support.
It sums up by saying "In the world of Connected Retail, extraordinary customer experience is essential"
Understanding tomorrow's winning capabilities
I'm not going to regurgitate the whole report as I'll link to it at the bottom of this post. I do however just want to point out a couple of the key items identified as winning capabilities going forward and how the mobile app Stamp Me meets these.
Real time granular targeting and conversion
In days gone by you loaded your marketing cannon and fired your message far and wide hoping that it stuck somewhere to someone who might be interested. There was a lot of wasted time, effort and money. Today technology allows your business to hyper-target your customers. And tomorrow's customer is ready to convert – but only if you know what to do. Real time granular targeting and conversion represents the sharp end of engaging the customer of tomorrow, predicting their buying behaviours and shaping your real time and longer-term offers accordingly.
Stamp Me allows you to utilise a range of communication methods to target your existing customers. You can communicate with them all or target a select group of customers for special offers and promotions.
Dynamic customer engagement
Going forward the way is to connect with your customers, sharing ideas, information and entertainment that facilitate the buying, not the selling cycle. Dynamic customer engagement is the real-time, data-driven way to connect your business with tomorrow's customer by being continually ready to engage with them in a relevant way.
Stamp Me allows you to engage with your clients in a fun and rewarding way at any time. Use the data provided to be broad or selective in sharing your specific messages. As a smart phone app it's likely that your always in reach of your customer.
Customer technology enablement
The challenge for business is not just being able to adapt, but to decide which new technologies to incorporate into their business in order to deliver greater customer centricity. Businesses that succeed will be those that challenge traditional methods of delivery.
Stamp Me allows you to do away with the old paper loyalty cards that get lost or forgotten. It's always with your customers and is designed around them and their needs by rewarding their loyalty.
Agile service delivery
To keep up with tomorrow's customer, the voice of the customer needs to be pervasive through all functions and when it's heard, decisions need to be made quickly about how to respond, resources activated and team structures and processes enthusiastically changed. The organisation that keeps up with tomorrow's customer is alert, frequently morphs and is utterly focused on activities that delight or those that reduce pain.
Stamp Me, through it's dashboards, allows you to see what is and isn't working for your customers. You can quickly, easily and cost-effective adapt what you are doing to suit your customer base.
This is just a brief look at some of the key take-outs from this report. If you'd like a more detailed look you can access the report here.
FIND OUT MORE ABOUT STAMP ME
CONTACT US
Would you like more information. Don't be shy, give us a call or drop us an email.